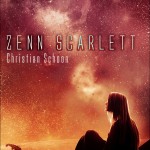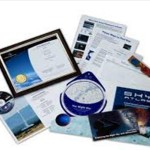 Hey, how'd you like to be able to name your very own, actual, up-in-the-sky star? Plus: have your star's totally cool new name launched into space? Plus-extra-plus: win a print or eBook copy of Zenn Scarlett?  (That would be the new sci fi adventure that Melissa West, author of GRAVITY and HOVER calls: "Utterly imaginative, Zenn Scarlett is sci-fi at its best. Fantastic world-building. Deep characters. .. I couldn't put it down!") Oh yeah. You want this prize package. All of it!
Note: Entry deadline: May 30 (So act NOW!) Name a Star Pkg. valid thru June 5, 2013. Just scroll down, leave a comment telling us all why you're the perfect Earthling to win this  stellar prize assortment and then use the Rafflecopter widget to enter.
Here's what's in the lucky winner's future:
 One shiny new print or eBook copy of Zenn Scarlett,                                              from Strange Chemistry Books
Plus:
The Name A Star Live Instant Gift Set* Premium with Virtual Planetarium™  
Including:
 Your Star's Name Recorded and registered with Space Services, Inc. You even get to select the constellation your star is in!
 Downloadable Star Certificate prominently displaying the star's name and registration details
 Downloadable Star Chart to help locate your star in the night sky
 Downloadable Photo Of Your Star and its constellation
 Virtual Planetarium™ downloadable Software — your portal to the latest images and video from NASA. Compatible with Windows 7 and Mac OS X 10.6
 Exclusive Launch Certificate — downloadable after your star name and dedication message have been launched into space aboard a real rocket
 Lavishly illustrated Astronomy E-book
Want more details on the Name a Star prize? Check it out here.
Contest open internationally. Contest entry deadline: May 30, 2013. Winner announced: May 31,2013.
*Name a Star Live coupon code valid until June 5, 2013. Available as online download only.