From the profoundly discerning (IMHO) and generally awesome-pants bookish savants over at Kirkus:
Best Bets for Speculative Fiction Reads April 2014 By John DeNardo 4/2/14
There's no shortage of great speculative-fiction reading, as evidenced by this roundup of the best bets for entertaining, thought-provoking and wholly enjoyable reads made up of new books hitting the bookshelves this month..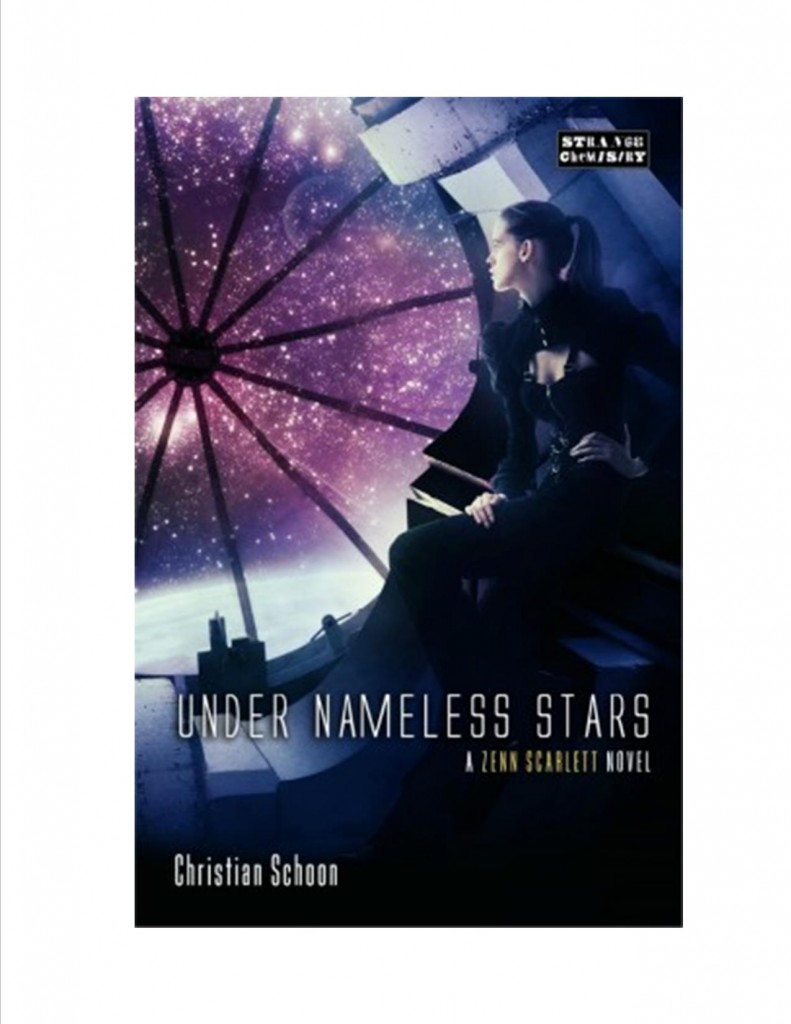 .
Under Nameless Stars by Christian Schoon
WHAT IT'S ABOUT: A young exoveterinarian (a caretaker of alien animals) becomes a stowaway on a ship powered by an alien dimension-jumping beast in order to find her kidnapped father.
WHY YOU SHOULD READ IT: This sequel to Zenn Scarlett continues the story of a smart young girl who can easily hold her own in a world of conspiracies and craziness.