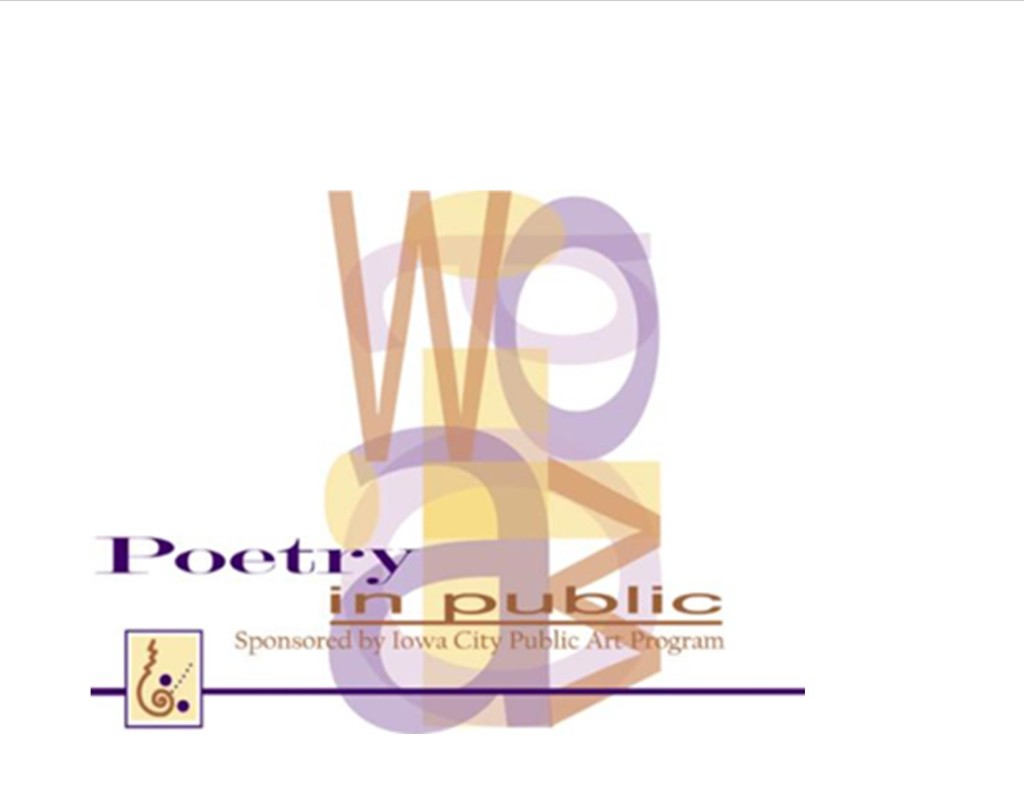 So, Iowa City is one of the few spots on Earth that's internationally recognized by UNESCO as a City of Literature. And one of the cool literature-y things Iowa City does is sponsor a Poetry In Public competition. And part of the coolness of this year's poem-thing is that I get to sit at the cool-kids' lunch table with the cool kids.  Thanks, Iowa City.
March 31, 2016
Dear Poetry in Public Participant,
Congratulations! Your poem has been selected for Iowa City's 2016 Poetry in Public program.
Posters featuring the poems will be placed on City buses, downtown kiosks, public recreation facilities, the Johnson County Senior Center, and other government buildings from May 2016 until the coming fall. You will also receive a personal copy of your poem within the next month.
ALWAYS LOOK
by Christian Schoon
"See that?" The man said, pointing out beyond the pipe corral
The lines on his face like an old map carved into leather
The six horses, still as dead trees, six hearts beating, all eyes compass-north, searching the far wind break
Looking for that wolf or panther, that two-leg with a rope, deer, dog, barn cat, rabbit set to bolt,
Tin can glinting, bale twine trembling, worst of all, that nameless shape
With a shadow no horse could explain or dream or ever once imagine
"Always look where the horses look," the man said, and spit.