"All future veterinarians will want to read Zenn Scarlett and follow her adventures with veterinary medicine on alien animals." – Dr. Temple Grandin,  Animals in Translation, Thinking in Pictures
"Mars, monsters, and mysteries: Zenn Scarlett is a thoughtful and thrilling science fiction adventure that's perfect for readers who think they've seen it all! It's refreshing to encounter an original young adult story that defies expectations, and the breathtaking conclusion will leave you desperate for more." – E.C. Myers, Nebula Award-winning author of Fair Coin
"Utterly imaginative, Zenn Scarlett is sci-fi at its best. Fantastic worldbuilding. Deep characters. And a story that will have you desperate for answers until the very end. I couldn't put it down!" -Melissa West, Gravity
ZENN SCARLETT is the first novel in a Young Adult science fiction series from the award-winning cybernetic overlords at sci fi/fantasy/horror powerhouse Angry Robot Books (a  genre publisher that most visitors to this site will already know all about).
So, who is this Zenn Scarlett and what's her dealeo?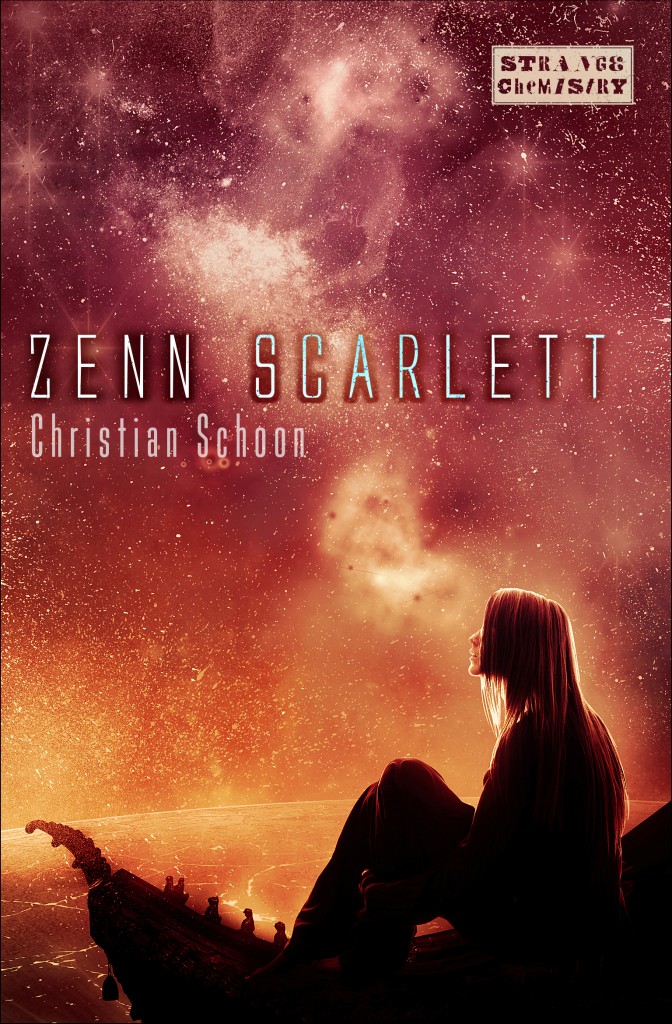 Zenn Scarlett is a bright, determined, occasionally a-little-too-smart-for-her-own-good 17-year-old girl training hard to become an exoveterinarian. That means she's specializing in the treatment of exotic alien life forms, mostly large and generally dangerous. Her novice year of training at the Ciscan Cloister Exovet Clinic on Mars will find her working with alien patients from whalehounds the size of a hay barn to a baby Kiran Sunkiller, a colossal floating creature that will grow up to carry a whole sky-city on its back.
But after a series of inexplicable animal escapes from the school and other near-disasters, the Cloister is in real danger of being shut down by a group of alien-hating officials. If that happens, Zenn knows only too well the grim fate awaiting the creatures she loves.
Now, she must unravel the baffling events plaguing her school, before someone is hurt or killed, before everything she cares about is ripped away from her and her family forever. To solve this mystery – and live to tell about it – Zenn will have to put her new exovet skills to work in ways she never imagined, and in the process learn just how powerful compassion and empathy can be.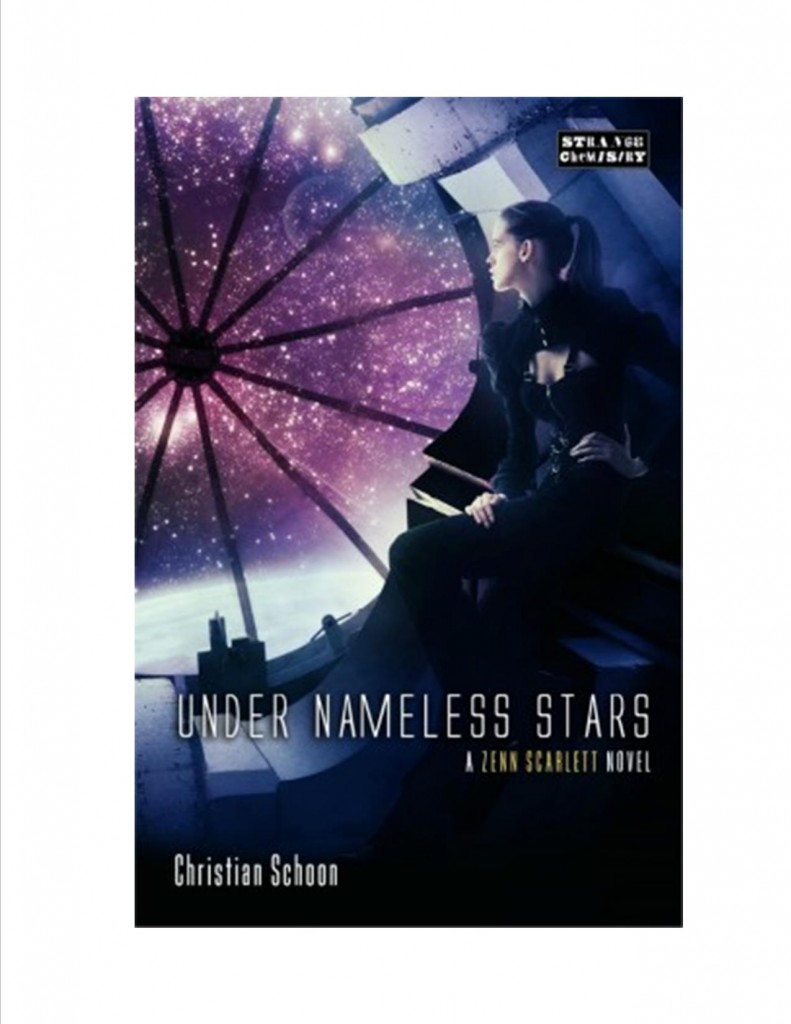 Zenn Scarlett was published in May of 2013. The sequel, Under Nameless Stars: A Zenn Scarlett Novel, debuted in April, 2014. The second book follows Zenn off Mars and into a breathtaking quest to find her missing father. In the process, she'll be  plunged into the dark heart of a monstrous conspiracy that threatens not only her life and the lives of those she loves, but the future of galactic civilization itself.